31 March 2021
Newsletter Articles
Principal's Note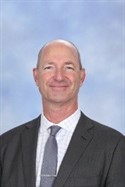 Welcome to week 10 of Term 1, the end of another Term is already upon us! The staff and students have been working very hard this Term with the majority of the children highly committed to doing their best. This has been particularly evident over the past couple of weeks as exams and other assessment items are being completed and I look forward to reviewing the academic results.
One of the key focus areas of our Explicit Improvement Agenda (EIA) regards A – C data, or in other words the percentage of students who pass each subject. All subject areas are highly important and to maintain a tight focus we include English, Maths and Science in the EIA to pay particularly close attention to. For these subjects we have three-tiered targets set, the base level is 75% A – C, then 80% and Tier 3 is set at 85%.
As always, we aim for continuous improvement so the data is utilised to reflect on progress, identification of areas of celebration and aspects that require further attention. An example of how this occurs is the work done to address an issue identified in Junior Secondary in which a number of students struggled to complete their oral presentations last year in English, significantly impacting overall results for this unit.
To better support students in this regard teachers have focussed on additional preparation through scaffolding the work to increase student confidence as well as providing alternative settings (small groups, work with a teacher-aide, recording students as they practiced, etc.), to ensure we had material to mark their work. I anticipate improved outcomes, both in academic performance and completion of the task, this year and again we will reflect and adjust depending on the data.
This is just one example of the cycle that is in place to constantly reflect upon and refine the work we do to support student outcomes. I am very proud of this work and marvel at the commitment shown by staff to ensure our students have the best chance to succeed.
PBL Focus
To finish the Term we are focused on "Aim to finish strong, be the best version of yourself!" This is a theme we have discussed a number of times on assemblies and our pastoral care program and includes the belief that the best version of yourself is absolutely good enough.
I often speak with students who may be concerned about results of assessment and encourage them to reflect on the process as much, if not more, rather than the outcome. If they have put in the effort and the results are not quite there that is ok, we can use that to improve our plan for next time. I also say to students who pass without too much effort and should be doing better that this is undervaluing yourself, aim higher and see where you can get to.
Results, although not always, are so often closely linked to effort. Time after time as I read reports the alignment is between the effort grade and the level of achievement grade. I congratulate all those students who make the effort to do their best, it will absolutely be a valuable trait to enhance post-school pathways.
Harmony Week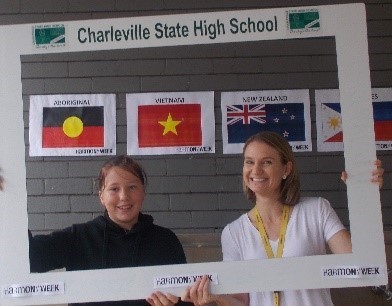 Absolutely fantastic to observe the efforts of staff, external providers and students for Harmony Week! Each day had a different culture spotlighted by offering cultural insights, including games and food, underpinned by the overarching theme of "Everyone Belongs". My thanks to Katie McLeod, our Youth Support Coordinator, for leading this initiative. There is an article from Katie later in the newsletter providing further details however I wanted to take this opportunity to acknowledge the great work she does in our school, so highly valued and essential in supporting our students.
In closing
As we move into the Autumn break I again take this opportunity to thank parents and caregivers for your active participation in supporting the school community. This can be in many forms, volunteering, P&C, engaging in conversations with staff and the less visible yet crucially important aspect of ensuring your child/children are prepared for school. These factors combine to give our students the understanding and belief that education is vitally important for future success, each time I speak with a student about life after school the importance of this belief is reinforced.
To all members of our school community I wish a happy and safe Easter and vacation period. School will re-commence on April 19, ready for another busy and productive Term.
All the best,

Barry Wallett
DEPUTY PRINCIPAL SENIOR SCHOOLING
It has been a very busy end of term 1 and much like 2020 the term has ended with some unexpected disruption. Teachers are continuing to deliver lessons in class and students who are absent need to contact their teacher to ensure they are catching up on work missed.
Hopefully term 2 will progress smoothly with minimal disruption for our senior students. In order to be prepared, students should be looking at their assessment calendars now and making a plan for the following term. Students should also be reflecting on their progress in term 1 and considering what they can do to improve in term 2. Do they need to consider:
Making a more detailed study plan at home
Attending homework club on Thursday afternoon
Starting assessment earlier and contacting their teachers (either via email or meeting them at their staffroom at break) to ask questions
Ask for help from your teacher after class (ask for help from the YLC, HOD, GO, YSC, etc)
Submitting completed drafts to get more feedback
Something else…
While there are some things that are outside of the students' and schools' control, having a plan and taking control of the things they can (such as having a study plan) will ensure students continue to progress throughout the year and are able to succeed in 2021.
SET Plans – Year 10
Year 10 set plans have mostly been completed with a few outstanding to be finalised in term 2. This information will be used to begin planning for 2022 and should also help the year 10 students to focus in on reaching their goals. Whether students intend to continue on to senior school or are working toward organising a traineeship, apprenticeship, or preparing to enter the workforce next year, all students should be ensuring that they are using their time in year 10 wisely.
Students in year 10 are reminded that their work experience block will take place at the end of term 2 and they should have returned their forms to Brittany (ILO) with their preferred placement. Brittany will be working with students next term to ensure these are finalised and all year 10 students are able to participate in work experience. This is a valuable learning opportunity for our students and for many may provide connections which can help them should they wish to transition to work or a traineeship.
Reporting
Reports will be emailed home to parents. Parents without an email will receive this in the mail. A reminder term 1 is an interim report intended to give the parent a guide as to how the student is progressing so far this semester.
Parent-teacher interviews will be held next term and parents will be able to use the link provided in reporting to book an appointment or can contact the school to book one. Should you not be available on the evening, you are welcome to contact teachers via email to organise a time for a phone interview at a time that is more convenient.
We look forward to seeing parents at the school in term 2, providing the current situation in Brisbane does not force us to reschedule.
Cassandra Kohli
Deputy Principal
DEPUTY PRINCIPAL JUNIOR SCHOOLING
WELCOME TO WEEK 10
NAPLAN
Thank you to all our wonderful Year 7 and Year 8 students who have assisted the school and their peers by sitting our NAPLAN Practice tests. These practices are designed to make sure the technology available at the school is up and running prior to the testing window in May. The students have had the opportunity to see the range of questions and investigate how to use the technical tools aligned to each of the questions.
The students have shown excellent patience and resilience throughout this process and have genuinely given themselves, and their peers, the best opportunity to succeed in May. There are a range of opportunities available to the Year 9 students in relation to participation in NAPLAN and their Junior Certificate of Education, and opening opportunities for senior subject selections in Year 10, that we will discuss with the students early in Term 2.
MOBILE PHONES AND INTERNET USE
I urge all parents and carers to know what is on the phones of young people and what is being shared by social media. It is up to the adults to ensure that young people are protected from viewing inappropriate images. It is also important that empathy is taught at home and for young people not be de sensitized to such graphic images.
We have had a very positive and supportive response from the community regarding the Charleville SHS mobile phone policy. Year seven, eight and nine students are NOT allowed to have a phone at school. Years 10 to 12 students are allowed to have a phone in their possession but not use it in school hours. A Teacher may give permission for a student to use their phone within the teachers' supervision. Strictly, no social media is allowed during school hours.
The inappropriate use of mobile phones is occasionally reported to the school. As the mobile phone is used outside of school hours, we recommend that you contact the police if you have concerns.
As responsible adults, please carefully consider your young persons' best interest and the amount of time they use digital media, especially over the upcoming holidays.
I urge all parents to know what your student has stored on their phone/electronic devices, what they receive and what they send.
Until next time,
Amy Roughan
Acting Deputy Principal
Junior Schooling
Science & Ag Science with Olivia Taylor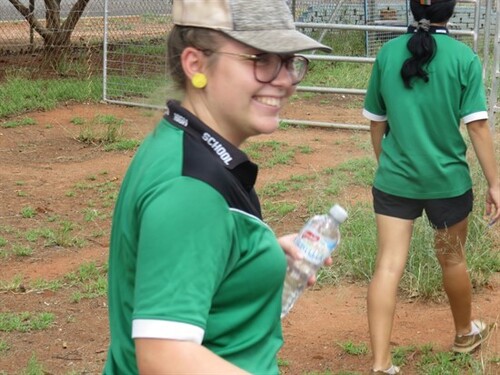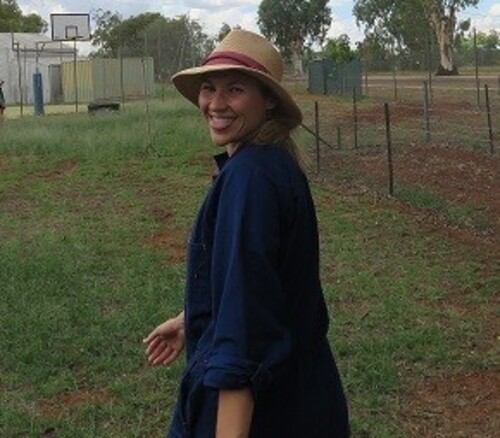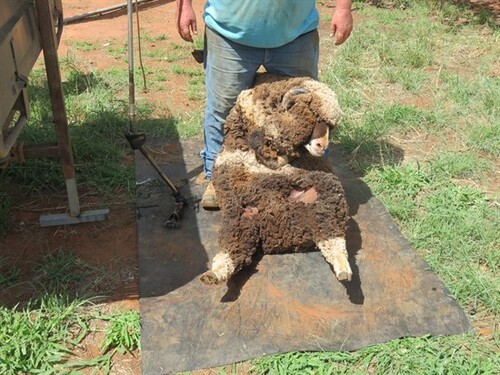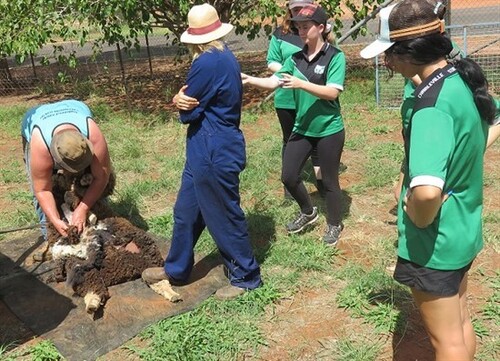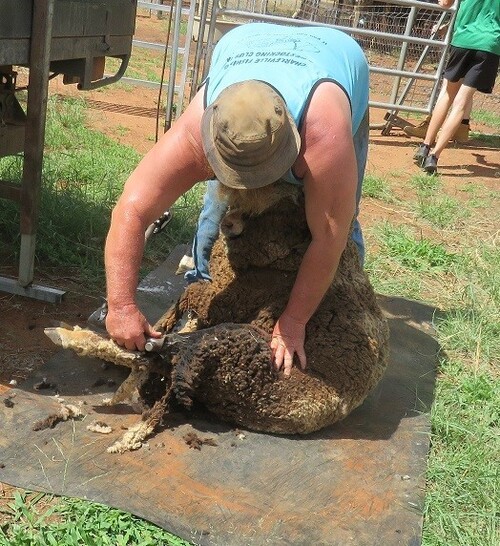 Science & Ag Science Happenings
Year 9/10 Humanities
This term our 9/10 Humanities students have been hard at work looking at desertification and the processes associated with this geographical phenomenon. Students have conducted their own research to uncover information relating to desertification within both domestic and international contexts. Now, on the other side of their final assessment pieces, students are applying their new found knowledge to a variety of issues facing culturally significant land in Australia.
Taking a closer look at Uluru and the Mount Wollumbin National Park, students have come up with a variety of alternative strategies so as to make sure these national park lands are available to the general public in culturally sensitive ways. Students have engaged exceptionally well with the content and it has been nothing short of a pleasure to work with students both in the lead up to their final assessment as well as on the other side of it.
I look forward to checking in and hearing about these students moving forward with their humanities studies in the future.
Mr Thomas
PBL Rewards Day
Friday the 26th of March was the rewards trip for term 1. We had about 70 students over 3 periods come down to the pool and celebrate their successes for this term. It was a very enjoyable day with students playing Kubb, Skip-bo, Uno, Twister, Swimming, Marco Polo and many many more.
It was nice to see students laughing and having fun while at the pool. We hope to see more students celebrating their successes next term at the term 2 rewards trip. Thank you to the staff and students who made the day enjoyable and fun! Remember to get your Starbucks in and stay in the green zone so you can come along in term 2!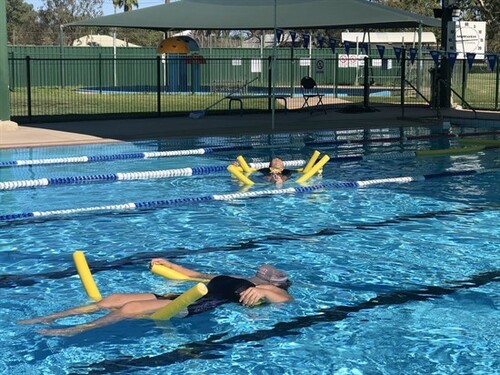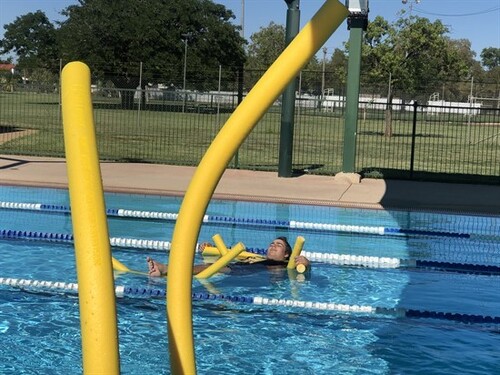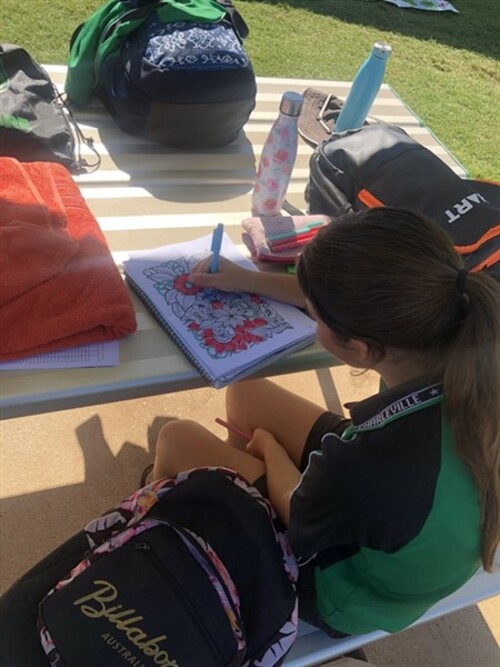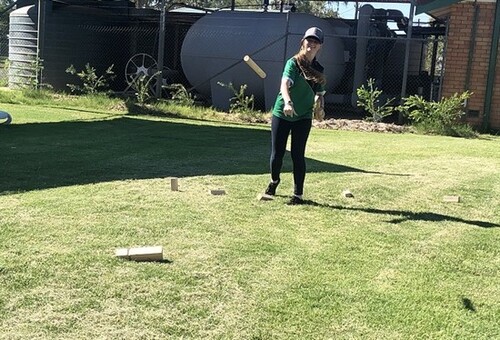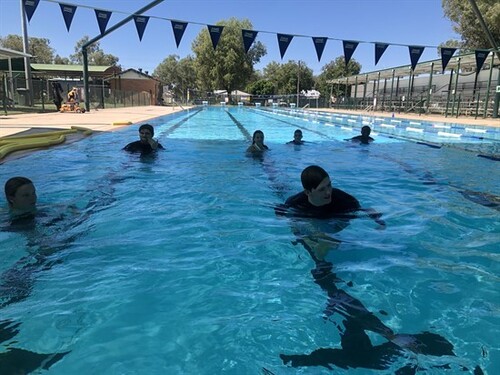 Enjoying time at the Local Pool
Harmony Week
The final day of Harmony Week, Friday 19th March, was also the National Day of Action against bullying and violence (Bullying. No Way! Day). Charleville SHS staff and students recognised this important event with a free dress "Orange" day (nominated by the Student Leaders). This was supported by Lifeline, Deadly Choices, Far West Indigenous Family Violence Service and Charleville Neighbourhood Centre support staff providing information, support resources and activities for students at first break. Thanks very much to everyone who participated, it was great to see CSHS taking a stance to say: "Bullying. No Way!" Please also see the below student report by Ashtyn Shearwin, School Vice Captain: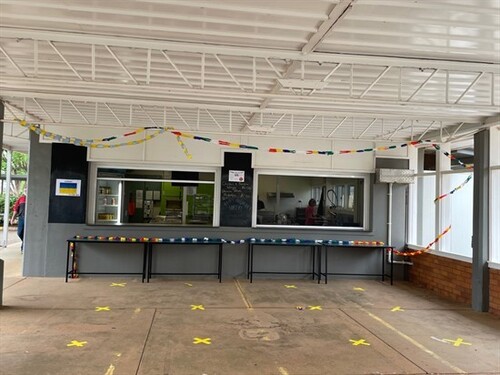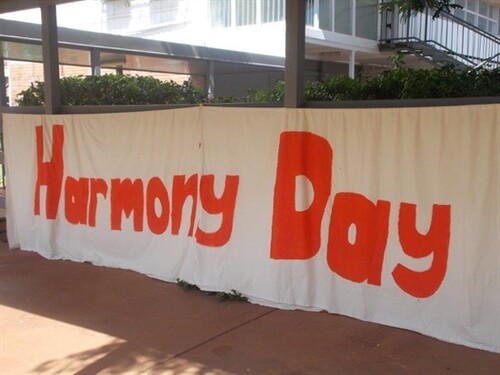 Friday the 19th of March was National Bullying. No Way! day. As a school that has no tolerance for bullying students were encouraged to wear orange to show their support. Students were asked to bring in a gold coin donation to support Headspace. A small number of students participated in the event by wearing orange to show their support - students who had orange in their cupboard wore it while a number of students didn't have and orange clothing within their wardrobe. There was a competition for the form class wearing the most amount of orange and having the most orange in their classroom - the most orange form class was Ms Dwyer's 12B class, and each student won a $5 tuckshop voucher for showing their support. Overall, the event was a success with students being more aware of bullying.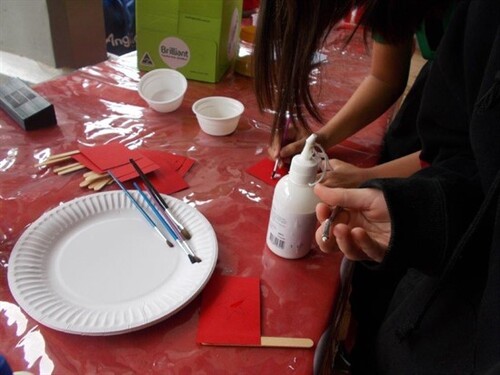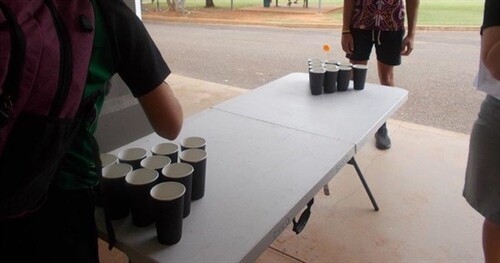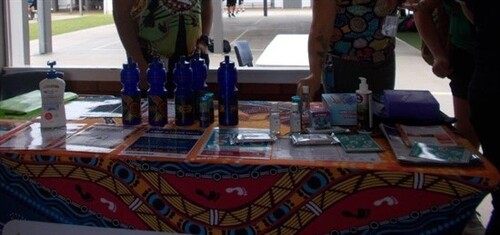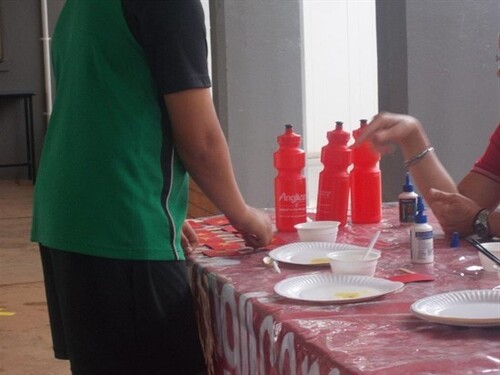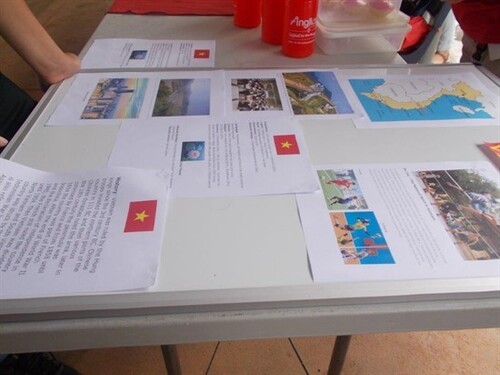 2021 Harmony Week Activities
Netball Clinic in Charleville
Please find attached the flyer for this upcoming netball clinic to be hosted in Charleville.
If you have any further questions, please feel free to contact me on 0484 243 075.
Regards,
Ethan Capewell
Deadly Choices SW Regional Manager